Peter Briscoe

Peter Briscoe studied Industrial Chemistry and Management at Loughborough University of Technology, England. He moved to The Netherlands in 1974 and was asked by his company, Brent Chemicals International,  to set up a subsidiary in Holland from 1978 where he was Managing Director until 1986.
From 1987-1989, Peter was Executive Director of the Christian Businessmen's Committees (CBMC), www.cbmcint.org . When the Berlin Wall collapsed and opportunities to develop business in Eastern Europe opened up, Peter founded and developed Europartners, a movement dedicated to reaching European business and professional people for Christ and helping Christians in positions of leadership in business, politics, and other professions to "go and make disciples in all nations. Peter is currently the Vice President of Europartners, www.europartners.org
From 2002, Peter took an assignment as Managing Director of HE Space Operations with offices in Houston, Katwijk and Bremen. Peter retired once again from business in 2007 to develop the ministry of Crown Financial Ministries and Crown Companies in Europe. He served as International vice-president for Crown Financial Ministries coordinating Crown's global operations until 2012.
James Featherby


James Featherby has worked in the City for more than 30 years. For most of this time he was a corporate finance partner of Slaughter and May, regarded by many as 'the' City law firm, specializing in cross border mergers and acquisitions and real estate investments. He is now personally and professionally involved in a number of investment activities in the UK and Africa, including as Chair of the Church of England Ethical Investment Advisory Group. James is a Fellow of the London Institute for Contemporary Christianity and a member of Tomorrow's Company. He is the general editor of Global Business and Human Rights and the author of The White Swan Formula: rebuilding business and finance for the common good.
Anthonie Fountain

Antonie Fountain (1978), is activist, publicist and speaker on human rights, macro economics, theology and system change. He is a member of various think tanks on sustainable economy, and the role of society, government & the marketplace.
From 2006 till 2013 he was co-founder and director of STOP THE TRAFFIK (STT) in the Netherlands, as well as the coordinator of STT's global chocolate campaign.
He is coordinator of the VOICE network of NGO's and trade unions throughout Europe, working on sustainable cocoa value chains. He also was the coordinator of the 10 Campaign, a global cooperation of NGO's and trade unions calling for legislation and enforcement to end the worst forms of child labour in West Africa's cocoa sector.
He is married, and is a father of two children.
Ram Gidoomal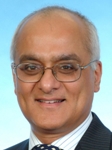 Dr. Ram Gidoomal CBE, FIC, FRSA, FCGI, Chairman of Traidcraft plc, Director and Chairman of the Lausanne WEA Global Generosity Network, United Kingdom, Dulas Ltd, Lausanne Movement International Board, Allia and Future Business (Industrial and Provident Society) Ltd, South Asian Development Partnership, Board Member Food Standards Agency, Amsphere Ltd and New York City Leadership Centre.

Luc Gnacadja


Luc Gnacadja is (Till 30 September 2013) the Executive Secretary of the United Nations Convention to Combat Desertification (UNCCD). Since becoming UN Assistant-Secretary-General and Executive Secretary of the UNCCD in October 2007, Mr. Gnacadja has dedicated himself to mobilizing political will for the fight against desertification, land degradation and to mitigate the effects of drought. As a passionate advocate of global sustainability through caring for land and soil as natural capital and global common, he is promoting the vision of a land-degradation neutral world, calling for a goal of sustainable land use for all and by all along with a target of Zero Net Land Degradation by 2030, to secure the continuing availability of healthy and productive land for present and future generations.
Before taking up his present position, he served as Minister of Environment, Housing and Urban Development of Benin from 1999 to 2005. He gained firsthand knowledge of environment and sustainable development issues over a number of years in his capacity as a global player on development issues as well as Head of Delegation to the Conference of the Parties of a number of Multilateral Environmental Agreements such as the UNCCD, the United Nations Framework Convention on Climate Change (UNFCCC) and the Convention on Biological Diversity (CBD).
In March 2003 he was honored with the "2002 Green Award" in Washington by the World Bank.
Richard Gower


Richard Gower is the Director of Foresight Economics, a consultancy currently engaged with Tearfund's forward-looking Horizon project, and with Oxfam and others on financial sector taxation.  He began his career working on international trade negotiations for the UK Government, where he led the economics team covering the EU's Common Agricultural Policy and G20 discussions of food price volatility.  Following this Richard led Oxfam GB's G20 work, speaking at international conferences in Pretoria, Moscow and London and writing an influential Oxfam paper on the combined challenges of economic inequality and environmental degradation.   Before establishing Foresight Economics, he worked for Oasis Zimbabwe and Foundations for Farming in Harare, Zimbabwe, and he now lives in Bradford, where he and his wife are part of 'The Well' Community.  He studied economics at Durham (BA) and University College London (MSc).
Brian Grim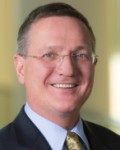 Brian J. Grim, Ph.D., is president of the Religious Freedom & Business Foundation, which helps companies see how religious freedom is good for business. He is a leading expert on international religious freedom and the socio-economic impact of restrictions on religious freedom, and an expert on international religious demography and religion-related violence. He is an affiliated scholar at Boston University's Institute on Culture, Religion & World Affairs. Prior to becoming the Foundation's president in 2014, Brian directed the largest social science effort to collect and analyze global data on religion at the Pew Research Center, Washington DC's premier "fact tank." He also worked for two decades as an educator, researcher and development coordinator in the former Soviet Union, China, Central Asia, the Middle East and Europe. Brian holds a doctorate in sociology from the Pennsylvania State University. He is an author of The Price of Freedom Denied (Cambridge Univ. Press), considered the seminal work showing the dire consequences of denying religious freedom. He written dozens of research articles and several academic books on global religion as well as being the author of the Weekly Number Blog. Brian has appeared as an expert on global religion on numerous media outlets, including CNN, BBC, Fox, CBS, C-SPAN, and regularly presents to high level audiences throughout the world including the White House, State Department, European Parliament and the UN Human Rights Council. Brian also is a TEDx speaker.
Don Larson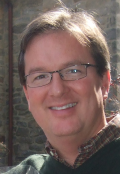 Don Larson, Founder and CEO of The Sunshine Nut Company and author of the Sunshine Approach, is a visionary who has a history of setting or accepting challenging goals and then exceeding expectations. Don has experience in some of the world's best food companies providing leadership in Engineering, Manufacturing, Procurement, IT, and Commodities. Most of his years were at Hershey Chocolate as a turn-around specialist. During his career Don has been impressed by two conditions: the untapped ability of humans and the level of poverty in which most of the world lives. The Sunshine Nut Company has been founded to capitalize on the one condition in order to alleviate the other. We are dedicated to giving hope to the hopeless and bright future to future generations. Don sold all his possessions and moved his family to Mozambique, Africa in 2011 to help the poor and orphaned through transformational business. He is now shipping Sunshine Nut Company cashews to the world's finest retailers. Providing Hope Never Tasted So Good.
Patrick McDonald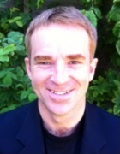 Patrick is a serial social entrepreneur. With an MBA from Oxford University's Saïd Business School, he specializes in the analysis of social problems leading to the design, development and delivery of commensurate solutions.
So far this has led to the development of Viva (www.viva.org). Viva is now a global children's charity with a unique and admired approach to mobilizing and equipping churches to help children at risk. Viva today serves just over 4,000 churches that reach over one hundred thousand children. Patrick was named one of the world's twenty most influential child activists in 2010 by 'Children's Ministry Magazine'.
In addition, Patrick has been catalytic in the development of Global Hand (www.globalhand.org), a global network for the distribution of gifts in kind; of Casa Viva (www.casaviva.org) a foster care service and of Children's Campaign Trust (CCT), a South African business set up to generate income for children's charities. CCT today has a balance sheet of £2m and employs 86 staff. Originally from Denmark, Patrick is married to Emily, has four sons and lives in Oxford, UK.
Graham Power

Graham Power is the founder and Chairman of the Power Group of Companies, www.powergrp.co.za. Today the Power Group is one of Southern Africa's leaders in the field of civil engineering construction, turnkey property development and infrastructure.
He is also the initiator and leader of the movement that has come to be known as the "Global Day of Prayer", www.globaldayofprayer.com .  This movement has become the largest prayer gathering in recorded history, where people from every country in the world participate annually in the Global Day of Prayer on Pentecost Sunday.  It is estimated that over 400 million people participated in the year 2010.
Graham is also the founder of the Unashamedly Ethical Campaign. This campaign promotes ethics, values and clean living across all sectors of society. This campaign is currently sweeping South Africa, Africa and across the Globe and is bringing about a tangible change to the lives of individuals, and even whole companies, www.unashamedlyethical.com.
He is a published author and in May 2013 he received and Honorary Doctor of Letters Degree from Nyack College and the Alliance Theological Seminary in White Plains, New York.
Bruno Roche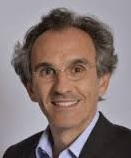 Chief Economist & Special Advisor to the French G20 mission on Social Justice & Globalization.
Bruno Roche is the Chief Economist of Mars Inc. – a large multinational privately held food company. In that role, he leads Catalyst – a global and pluri-disciplinary think tank that reports straight into the CEO Members of the team are located in the US, Europe, Asia and Africa and embrace a large number of academic disciplines ranging from theoretical physics to anthropology, from artificial intelligence to cognitive psychology, from development economists to MBAs, PhDs, and historians represented by more than 10 different nationalities.
Bruno's research interests are currently focused on developing new business model metrics that can help corporations transition from a profit maximization to a holistic value optimization model across the paradigm of People / Planet / Profit; on organizational culture and M&A smoothing; on marketing sciences.
His education and academic research interests followed an applied math's path with a specialization in international economics and management sciences.
Beyond his professional activities at Mars, Bruno was also the special advisor to the French Presidential Mission "Social Justice & Globalization" in preparation of the G20 summit.
Bruno Roche is French. He worked & studied in France, the US, the UK, Italy and Belgium. He and his wife – and their four children – reside in Bruxelles.
Dr Michael Schluter CBE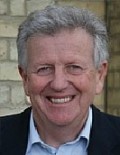 Michael Schluter trained as an economist before working as a research fellow with the International Food Policy Research Institute, and economics consultant with the World Bank in East Africa. He and his wife Auriel have 3 married children, and 12 grandchildren. Michael is now a social entrepreneur and has launched six charities whose work includes international peace-building (Concordis International), alternative finance (Citylife) and social policy (Credit Action). In 1994, Michael launched the Relationships Foundation; he is also on the board of Relationships Forum Australia. He is co-author of The R Factor (1993), Jubilee Manifesto (2005), The Relational Manager (September 2009) and has contributed to a number of other books looking at social issues from a relational perspective. He is currently the Chairman of Relational Research and Relational Analytics.  Michael is an experienced speaker who has addressed audiences all over the world, and was awarded a CBE in the Queen's new year honours in 2009.
Paul Szkiler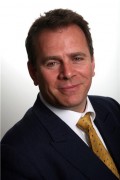 Paul is Chairman of the Truestone Group, a 25-year old asset management business in London in the UK, currently managing over US$800 million on behalf of private clients. In recent years Truestone Impact Investment Management (TIIM) has invested over US$50m on behalf of private clients, with a significant element into high-impact SME investments. Truestone is also highly regarded for its creation of measurement tools around social impact. The team has gained influence by working significantly on the ground in frontier Nations, and in the midst of the capital markets in the City of London, in the UK. TIIM is becoming widely known for its social impact investment management skills, which include attempting to produce a risk-rated return on investments together with a measurable social dividend.
Paul is the co-founder of the international NGO Children in Crisis, and founder of A Call to Business, which aims to challenge and resource believers to live out their faith in the workplace. Amongst its themes A Call to Business advocates for transparency and good governance in business. Paul is also Chairman of A Call to Business Trading Ltd Sierra Leone, which for many years has been investing in this frontier nation, with a view to creating wealth and social change. Paul sits on the boards of a number of African companies as well as UK finance and motor firms.
Mats Tunehag

Mats Tunehag, www.MatsTunehag.com , is a freelance consultant, speaker and author from Sweden. He has worked in nearly half the countries of the world, developing global strategic alliances for various aims and constituencies, including Business as Mission.
Tunehag is a senior Associate on Business as Mission for both the Lausanne Movement and the World Evangelical Alliance Mission Commission. He initiated and co-led  the first global think tank on Business as Mission (BAM) 2002-2004, and he is now co-chairing the second global think tank on BAM: www.bamthinktank.org . Tunehag also serves with a global investment fund based on Christian values that helps SME's to grow in size and holistic impact in the Arab world and Asia, is a global spokesperson on Religious Liberty and Freedom of Speech for the World Evangelical Alliance and a member of the Global Council of Advocates International.
Arleen Westerhof-Bradford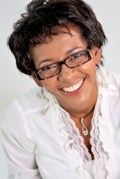 Arleen Westerhof is the co-senior pastor of the God's Embassy Church in Amsterdam, together with her husband Dick. She is also the Coordinator of the European Economic Summit. The Summit is an initiative born out of the desire to see God's wisdom applied to finding inspired solutions for global economic problems. Arleen has a Ph.D. in Organometallic Chemistry from the University of Western Ontario in Canada. After getting her degree she worked for two years as a Post-Doctoral Research Fellow at the University of London in England before being recruited by large multi national company in The Netherlands. After working for several years in the oil industry Arleen went into full-time ministry. Arleen has a passion for helping to raise up people of faith to be problem-solvers in this generation and is a regular speaker at meetings and conferences on this topic.