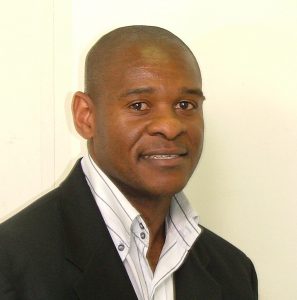 Patrick Kuwana is the African coordinator of Unashamedly Ethical – a movement with the objective of mobilizing people across the world to stand up against corruption and commit to lives of ethics, values and clean living (www.unashamedlyethical.com).
He is also the CEO and founder of Crossover Transformation, an organization focused on accelerating business and economic growth by putting together new relational and transactional economic structures (www.crossovertransformation.co.za). He also serves as the Patrick's passion is in developing and working with leaders and organizations that are committed to unlocking the vast economic potential of Africa by building new sustainable systems of inclusive wealth creation and prosperity that will benefit of all Africans. All of the principles he works with are biblically based and Holy Spirit inspired with the ultimate aim of pointing people to Christ.
He has extensive experience in working in culturally diverse environments and possesses a unique gift in vision casting and drawing diverse people into jointly developing a platform of trust and unity that enables greater levels of success in strategy development and execution.
Prior to starting Crossover Patrick was in the IT industry and held several executive positions at HP, Oracle Corporation and Computer Science Corporation. In 2005 he stepped into the entrepreneurship environment and was involved a several start-ups. He is also part of the Transformational Leadership team at USA based FSH Group.
Patrick has been married to Maude since 1996 and they have 2 sons, Tinotenda (15) and Tadiwanashe (12).  They are Zimbabwean's who are resident in Johannesburg, South Africa.